Announcements & News
2022 Calendar of Events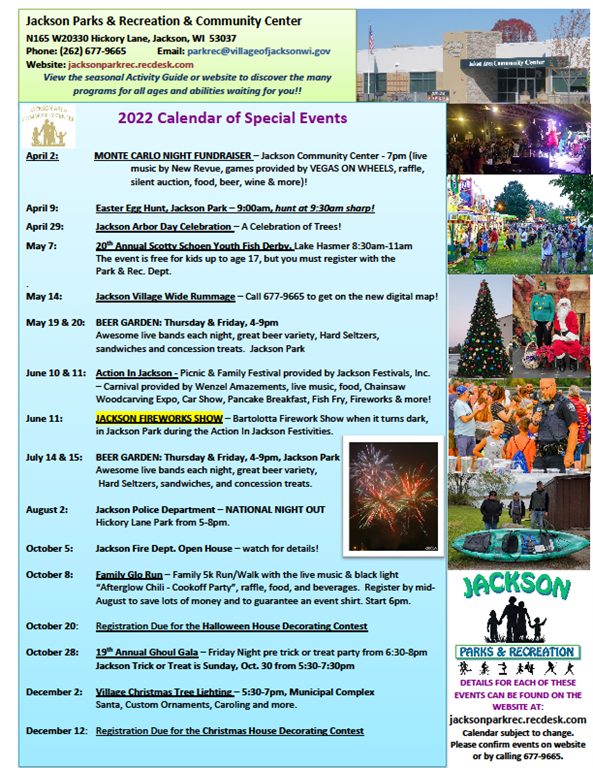 JACC Fitness Orientation
Check out our Fitness Orientation for the Fitness Center at the Jackson Area Community Center!
https://youtu.be/QsX1CWafkDA <-- View the orientation for the HD-3000 Dual Pulley Functional Trainer machine in the JACC Fitness Center!
Call the Community Center today for more information on our Fitness Center memberships (262) 677-9665 or email us at parkrec@villageofjackson.com. Thank you to Brenda Mundt, CPT (owner of Fit4You LLC) for continuing to be the certified personal trainer at the Jackson Community Center and making this great video for us! Ask about doing a live a fitness orientation with Brenda or even one-on-one personal training session.
Municipal Agreement