Announcements & News
Village of Jackson Welcome and Service Directory
The following pages of this document includes information regarding services available to you as a Village resident. For instance, there is plenty to learn about the Jackson Area Community Center (JACC), first responder services from the Jackson Police and Jackson Fire Departments, election information, waste and recycling hauler information, and a litany of other important topics. Please be certain to look through this material as well as view our published information on the Village of Jackson website at www.villageofjackson.com.
Jackson Parks & Recreation Department Community Assessment Survey
Village of Jackson and JCC COVID Update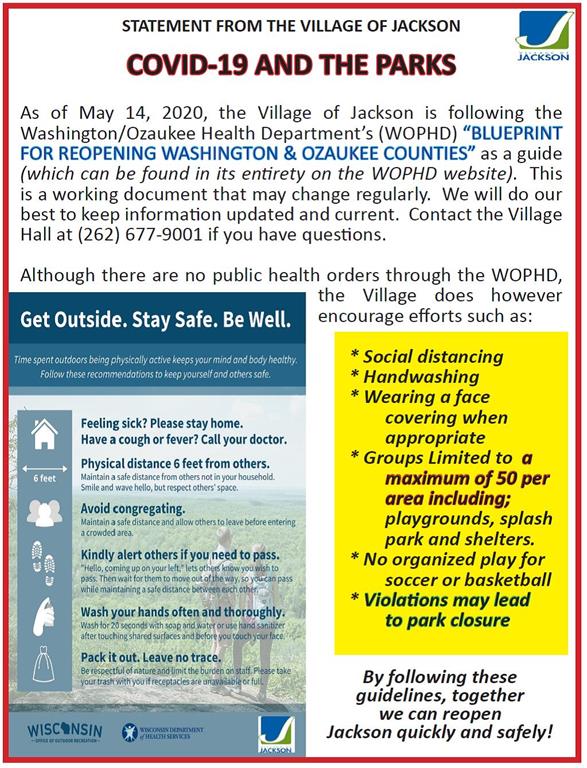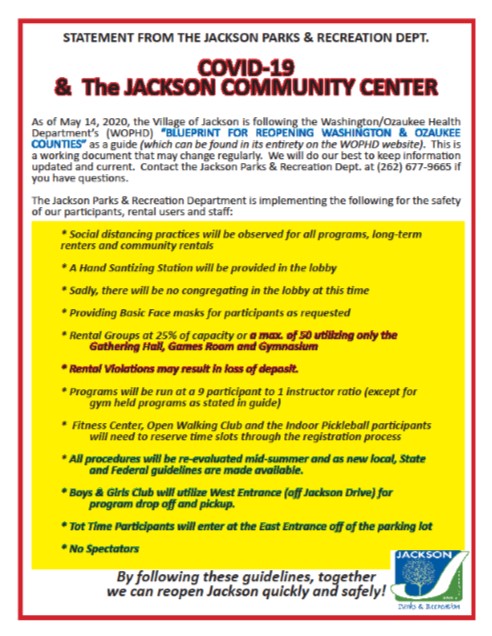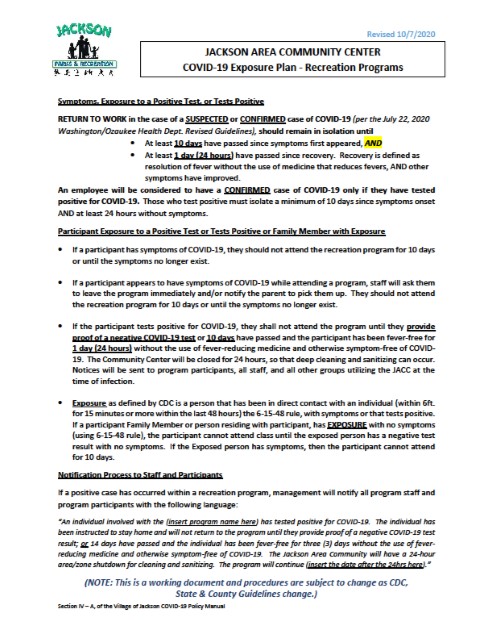 JACC Fitness Orientation
Check out our Fitness Orientation for the Fitness Center at the Jackson Area Community Center!
https://youtu.be/QsX1CWafkDA <-- View the orientation for the HD-3000 Dual Pulley Functional Trainer machine in the JACC Fitness Center!
Call the Community Center today for more information on our Fitness Center memberships (262) 677-9665 or email us at parkrec@villageofjackson.com. Thank you to Brenda Mundt, CPT (owner of Fit4You LLC) for continuing to be the certified personal trainer at the Jackson Community Center and making this great video for us! Ask about doing a live a fitness orientation with Brenda or even one-on-one personal training session.
2021 Village of Jackson Parks, Recreation & Open Space Plan
View the final version of the 2021 Village of Jackson Parks, Recreation & Open Space Plan here...